WHAT IS EQUESTRIAN THERAPY?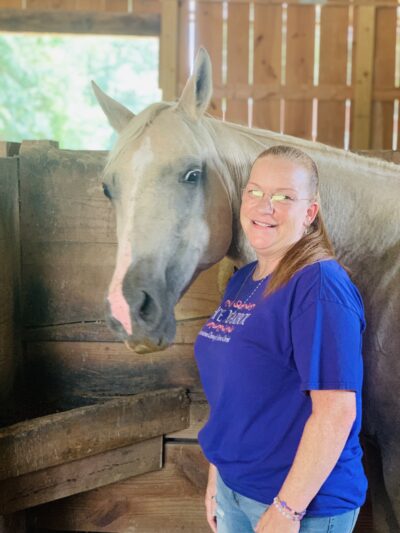 The Equestrian Therapy Program at Hope Harbor is a VERY important component on our 23 acre campus as this program offers a very popular form of treatment for our residents as they take part in the day to day care & keeping of barn maintenance as well as our 9 beautiful horses on property.
At Hope Harbor, we have witnessed repeated success in our equestrian program as this special therapy continues to help countless residents to accept the responsibility of taking care of oneself & others through patience, humility, a sense of pride & true appreciation for the simple joys in life.
With the freedom to move, explore, breathe and embark on new experiences, the Equestrian Therapy Program at Hope Harbor provides mental relief, life building skills and the enhancement of personal & spiritual empowerment for our residents during their 1 year stay with us.
Through extensive research of the benefits of Equine Therapy, we have found those who work through our program benefit from the decrease in heart rate & blood pressure, stress is alleviated and the symptoms of anxiety and depression are drastically reduced.